E-Learning = Electude
Electude's e-learning leads the world with solutions for light vehicles, heavy vehicles and systems technologies. It's the brainchild of two automotive entrepreneurs who, while still at university, recognized that today's technical students are visual and kinesthetic learners, more suited to using their hands and eyes than to reading textbooks.
Headquartered in the Netherlands with offices worldwide, Electude continues to introduce new curricula with the power to help students reach their potential.
Play video
It all started with two students in a workshop
In 1990, John Vlaar and Koen Berends were still at university. When educators complained about the declining quality of automotive technology students and trainees, these two young entrepreneurs saw it differently.
They realized that the problem lay not with the quality of students, but with the outdated teaching methods and materials. John and Koen began looking at technical education in a totally new way. Why, they wondered, would we teach hands-on learners the same way we teach students of history or literature? Technical students don't want to read textbooks or sit around watching videos. They learn by doing.
Electude was born.
The company quickly grew into one of the Netherlands' leading automotive training institutes. Eventually, Electude turned away from training and shifted their focus entirely to developing e-learning materials, strengthened by a rapid and ongoing culture of change. The firsts kept coming.
Today, Electude produces the world's leading automotive e-learning solutions. Their platform uses gaming technology to teach technical students in the ways they learn best, while providing instructors with unique, time-saving tools and detailed group and individual analytics. Electude solutions are available in dozens of languages and over 70 countries. The company has offices worldwide, with international headquarters in the Netherlands.
Technical education will never be the same again. And it all started with two students and a workshop.
1990: Electude is founded by Koen Berends and John Vlaar
1994: Hans van der Riet joins as the lead technologist
1999: Inspired by gaming technology, Electude starts building an e-learning solution
2007: Electude launches a revolutionary Learning Management System (LMS) and virtual simulator
2008: Peter Nientker's investment group takes a stake in the company
2010: Electude USA LLC is opened
2010: Electude establishes product partnership HaynesPro
2014: Automotive Essentials, the automotive core curriculum solution, is completed
2015: Electric Drive topic is added
2016: Classroom, a complete solution for today's automotive students and instructors, is launched in the Netherlands
2018: Electude establishes product partnerships with ConsuLab, CCAR and MotoLogic
2018: Electude China WOFE is opened
2018: Electude Colombia SAS is opened
2019: Electude establishes product partnership Haynes AllAccess
2019: Classroom is launched in the United States
2020: The Heavy Vehicle Systems curriculum is launched
2020: Electude establishes product partnership Career TEAM
2020: COVID-19 safety modules are added
2022: Pei Lin Wong joins the management team, tasked with the financial portfolio
2022: Official Gold sponsor for WorldSkills the finals Special Edition, Dresden (Germany)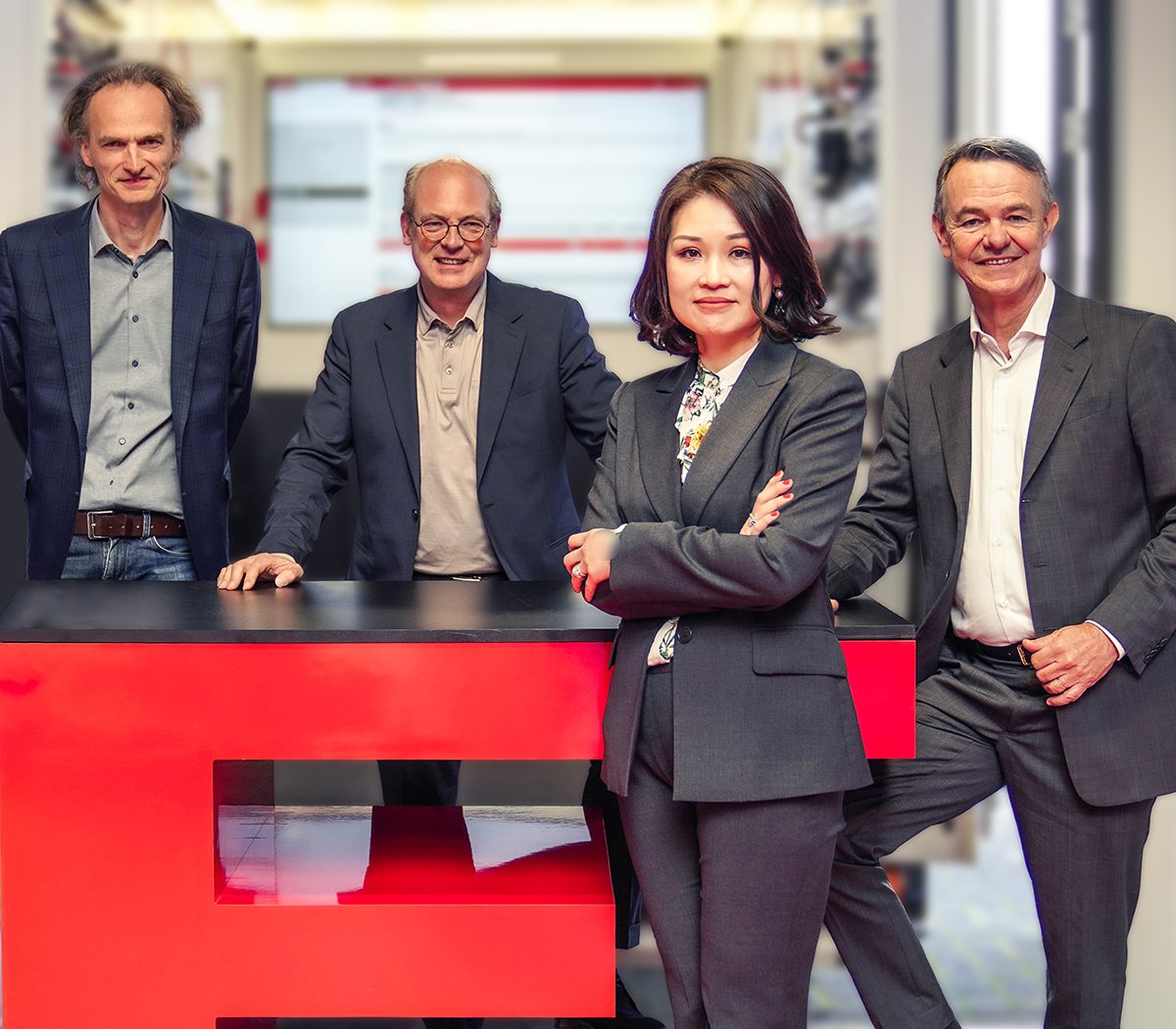 Management Team
Peter Nientker – Chairman
Koen Berends – Chief Development Officer
Hans van der Riet – Chief Technology Officer
Pei Lin Wong – Chief Financial Officer
Deborah Jessop – Chief Executive and Operations Officer
Darrell Christopher
Director of Sales North America
Plymouth, MA
"Electude's ability to help students understand key concepts by providing an engaging learning experience, all while giving instructors real-time insights into student progress is the biggest inspiration of all."
Paula Timothy-Mellon
Business Development Manager – West
Arcadia, CA
"I come from a rugby-playing culture where the values are teamwork, respect, enjoyment, discipline, and sportsmanship. I am inspired that these values are also intrinsic to our Electude team."
Tremell Walker
Business Development Manager – Southeast
Newnan, GA
"I am inspired by the innovative technology Electude offers, which is centered around training future automotive technicians. I take joy in spreading the word."
Wendy McNally
Senior Business Development Manager – Central
Pittsburgh, PA
"Electude's mission to revolutionize how students learn is inspiring to me. We have developed awesome technology that is continually evolving and improving to ensure student engagement and persistence are at the forefront."
Matt Bishop
Business Development Manager – Northeast
Bourne, MA
"I am inspired by the instructors that I get to interact with, their passion is infectious. Knowing that I help to make their lives a little bit easier makes me feel fulfilled."
Meredith Dela Rosa
Sr. Business Development Manager – Northwest
Houston, TX
"I am inspired to be working for a forward-thinking company that engages the digital generation by teaching in a way that is more conducive for them. Getting to work with a sharp, compassionate, caring, and fun team is the icing on the cake."
Dr. Alexander Richards
Content Developer and QA Specialist
Kansas City, MO
"What inspires me about working with Electude is the ability to positively affect change in the organization and in the classroom. As a former teacher, it is rewarding to be given the space to have a positive impact on students' lives in an industry I love."
Julie Crossman
Business Support Manager
Boston, MA
"I am inspired by the level of support our amazing team provides to our customers. In return, Electude supports its employees by taking an active role in prioritizing a healthy work-life balance. It's truly top notch."
Vernon R Anthony
Director of Marketing
Franklin, ME
"At Electude, we are sincere about bringing success to the teachers and students we serve. I am continually inspired that we have the confidence to do so in a manner that is modern and in tune with how people today acquire and use knowledge."
Sam Sadler
Project Manager
Cambridge, MA
"My inspiration comes from the pride I take in being part of an organization that provides high-quality educational products which make the learning process easier and more effective for students and teachers."
Courtney Holt
Product Marketing Operations Manager
Dallas, TX
"Since joining the Electude team, I am the most inspired when I collaborate with my colleagues. Electude is a global company which means I get to learn from my co-workers located all over the world. I love hearing their ideas and views because it's always a fresh perspective."
Darcy Wedel
Customer Success Director
Great Bend, KS
"As a former automotive instructor, I understand the difficulties of teaching and learning in today's complex automotive systems. I am inspired by Electude's discovery-based, learn-by-doing approach. I believe it is the most effective way for students to learn."
David McNulty
Integrations Consultant
San Francisco, CA
"As a kit builder, I find inspiration from my passion for cars and technology and Electude is the perfect cross-section of that. At Electude, I'm fortunate enough to work in automotive technology with people that I would surround myself with outside of work."