Heavy Vehicles
Discovery-based e-learning about heavy vehicles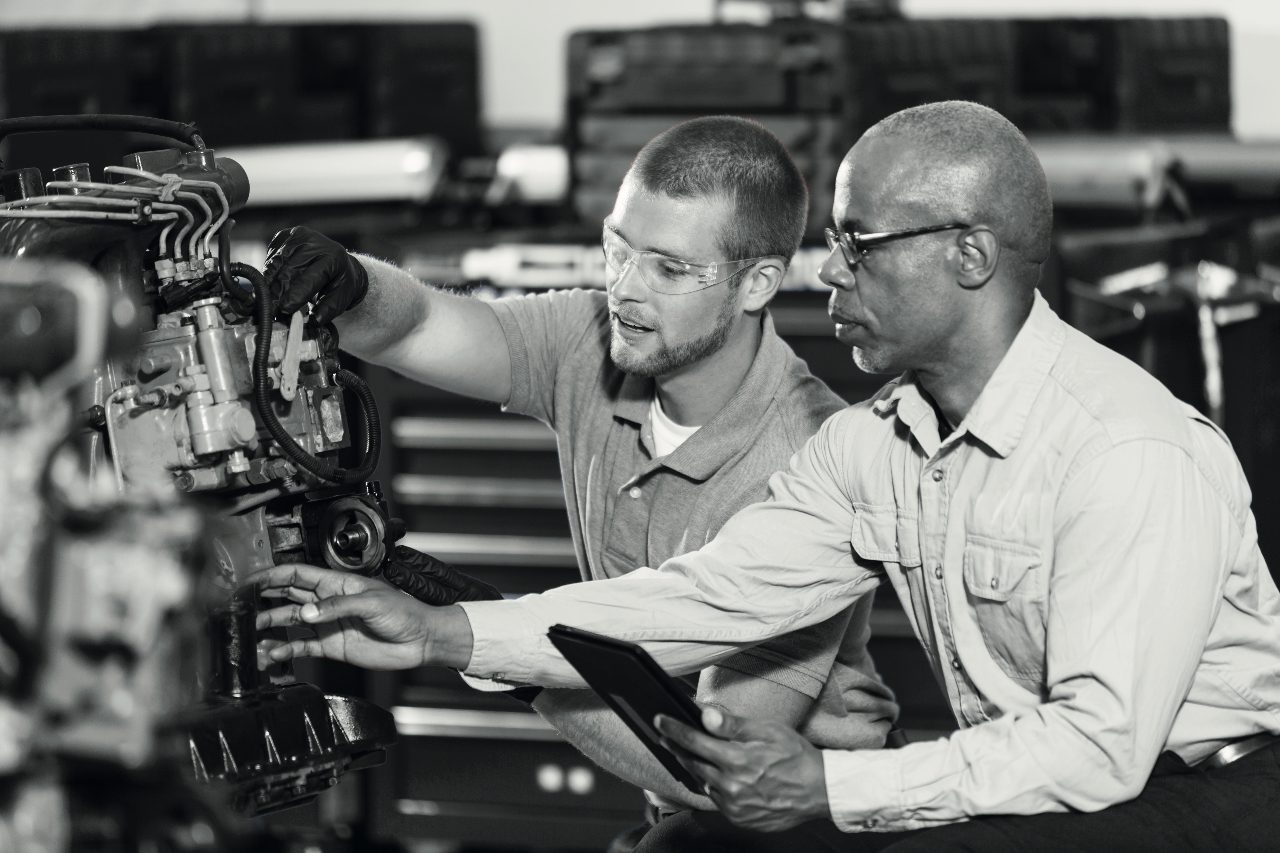 Heavy vehicle solutions
Electude recognizes most heavy vehicle students prefer hands-on learning. Therefore, our e-learning platform is uniquely designed around gaming principles.  Utilizing highly interactive animations and simulations that engage and help students learn, through a process of guided self-discovery.
Electude Heavy Vehicle products are comprised of 100's of interactive, formative lessons designed for practice and learning.  Each lesson is accompanied by a short summative quiz to ensure student understanding, and the achievement of specified lesson outcomes.
Instructors have a host of resources at their fingertips, including individual student and group results with question analytics to help target instruction and remediation.
Electude heavy vehicle products are aligned to ASE's 2023 medium/heavy truck MTST standards.  Incorporating dozens of digital lab task activities, with comprehensive tracking and completion reporting of MTST priority 1, 2 and 3 tasks.
Heavy Vehicle Essentials
Discovery-based e-learning for heavy vehicle technology
Built by the successful pioneers of our highly-demanded light vehicles e-learning content, Electude's Heavy Vehicle modules are specifically designed for today's digital generation of students and trainees. Our discovery-based and gamified lessons make learning dynamic and effective while keeping students more engaged and motivated than ever before.
Available as: HV Essentials MTST  |  HV Systems MTST  |  HV Engines MTST
What's included
1,800+ modules
Quizzes
Lab task sheets
E-book
Instructor resources
DIY tool
Analytics dashboard
Topics covered
Fundamentals
Diesel Engine Construction and Operation
Diesel Engine Performance
Truck Transmission and Drive Systems
Truck Brake Systems
Truck Steering and Suspension Systems
Truck Electrical Systems
Truck Advanced Electronics
Truck Air Conditioning and Electrical Accessories
Truck Preventative Maintenance and Inspection
Hydraulics
Partner products
Electude has joined with remarkable partners in order to create a unique integrated learning experience. Click on one of our partners to learn more about them.
Our catalog continues to expand. Our latest content includes new modules:
Electricity & Electronics
HVAC
Steering & Suspension
Brakes
"Electude is a powerful teaching tool. Even as an experienced teacher, I feel my students have a much higher level of understanding now that we are using Electude."
– Kenneth Adkins, Maine East High School, Park Ridge Illinois, USA